WEEKLY SCHEDULE OF EVENTS

Sunday:  

9:00 Bible Study

10:00 Worship Service

(Holy Communion is held on the first

Sunday of every month.)

11:15 AM Fellowship

Please check the calendar for other scheduled upcoming events.

Sunny Hills

Presbyterian Church

ECO (A Covenant Order of Evangelical Presbyterians)

3768 Country Club Blvd. - Sunny Hills, FL 32428 - Tel: (850) 773-3211 - Jack Homoney, Pastor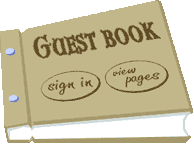 ​We welcome the return of our summer travelers and look forward to seeing you on Sunday.  

Sunny Hills Presbyterian Church:

 Let Us Be Your Church Family!